Upgrade to Solidatus Lite
Model how DCAM and regulation impact your organization
Would you like to do more? As a member of the EDM Council, Solidatus Pro is now available to you at an exclusive discount rate. Solidatus Lite allows organizations to customize and author their own models. An organization can align the standard models to internal data management tools and regulatory processes and any other modeling use cases.
Use Cases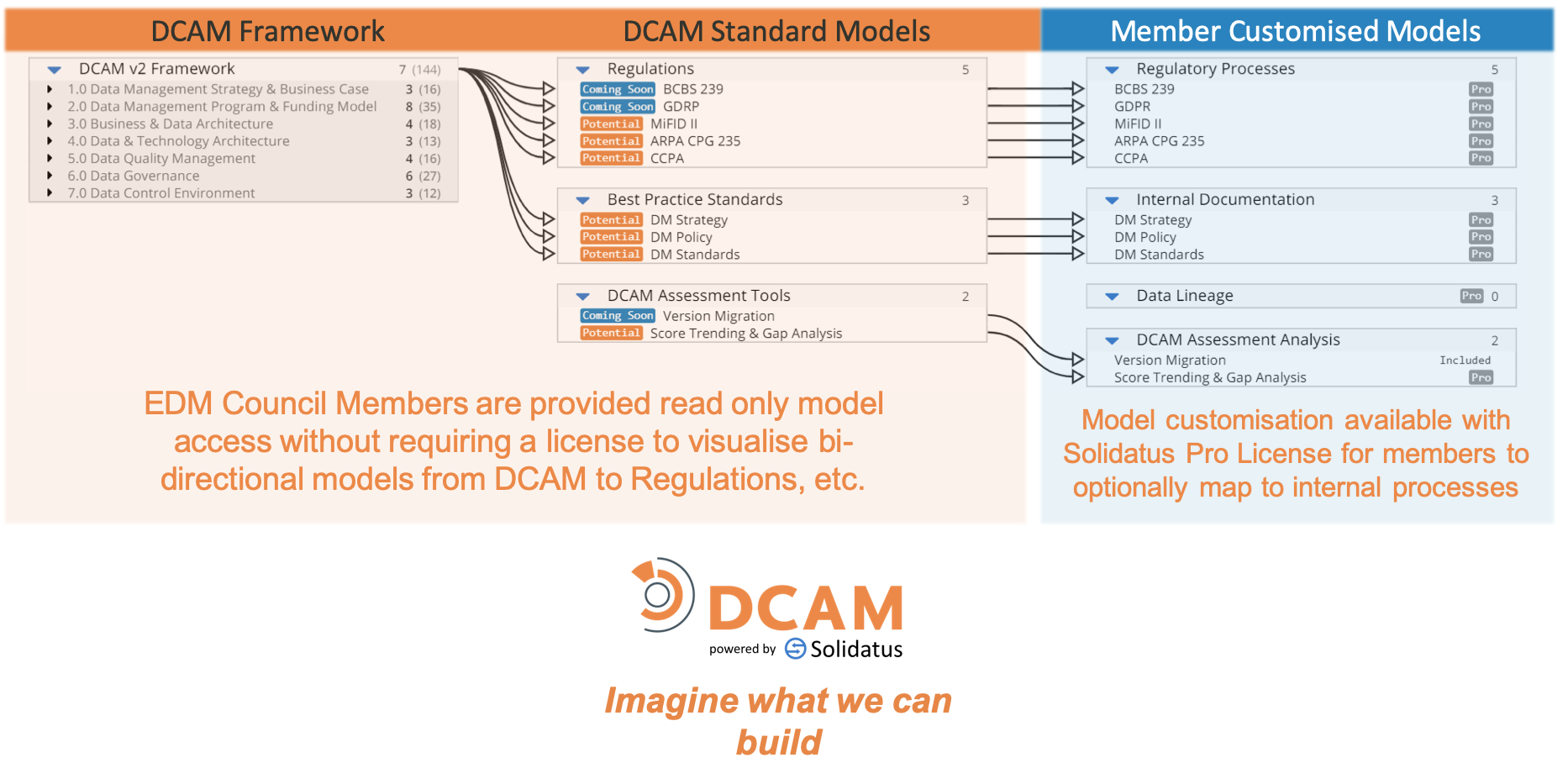 Solidatus Lite enables you to customize your models:
Directly model your Internal Documentation such as data management strategy, policy, and standards to DCAM Best Practice Standards models aligned to the DCAM Framework

Directly model regulatory obligations such as BCBS-239, CCAR and GDPR onto your organisations' systems, providing evidenced data lineage
Implement meta data management, data governance and data quality to increase organizational data capabilities
Features & Pricing
*price per user per month, purchased in 3 month blocks
Solidatus
Solidatus facilitates both data lineage and business process engineering. Whether to demonstrate regulatory compliance, improve governance, assist with transformational change or reduce inefficiencies in data handling, it is uniquely engineered to build end-to-end data models more efficiently and effectively and improve an organizations data economy. Solidatus is quickly being adopted by organizations across the globe, including top-tier global financial, pharmaceutical, utility and infrastructure firms and has been implemented by leading consulting and technology firms.
Contact us today to learn how to increase organizational understanding and reduce operating costs, by streamlining systems and processes.